Product lines
Theseus series / LED Explosion-Proof Lamp
Certification








Introduction
ALT's Theseus series Explosion-Proof Lamp is engineered for hazardous locations it can be safely used in areas such as power plants, oil-natural gas drilling stations, refineries, mining facilities, etc. Integrated with the CREE XP-L chipset, the Theseus series Explosion-Proof Lamp can provide an estimated 75% energy savings while maintaining the same level of brightness as your standard HID and MH lights.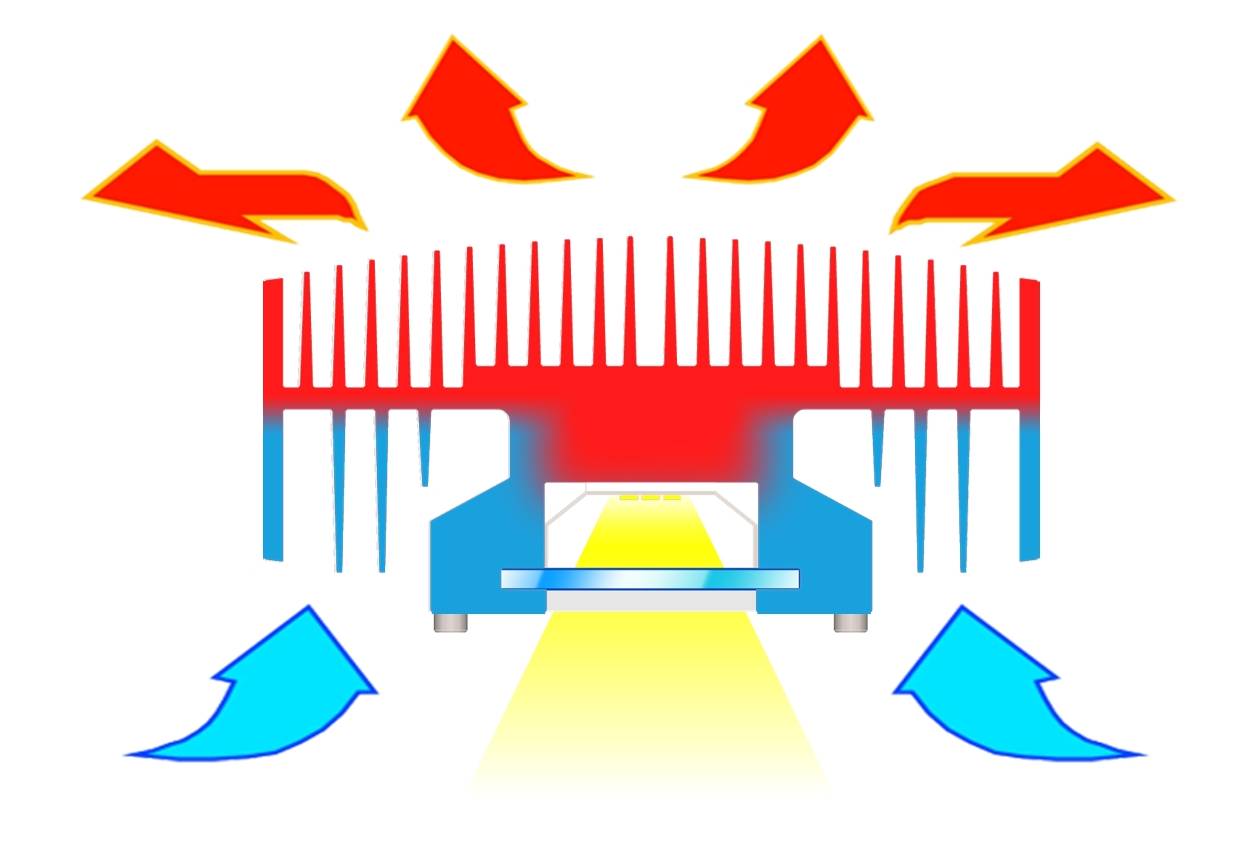 Using pure aluminum structure to bring the heat from chipboard to the air. Air convection and big area surface help the heat dissipation.
Key to LED lifespan
─Heat Dissipation Technology
Patented aluminum extrusion design and specialized thermal conductive further enhances thermal conductivity. The simple mechanism are made of excellent thermal conductivity material, with the double-sided natural convection, creating an extraordinary high-performance of heat dissipation performance in a limited volume, and extending its service life.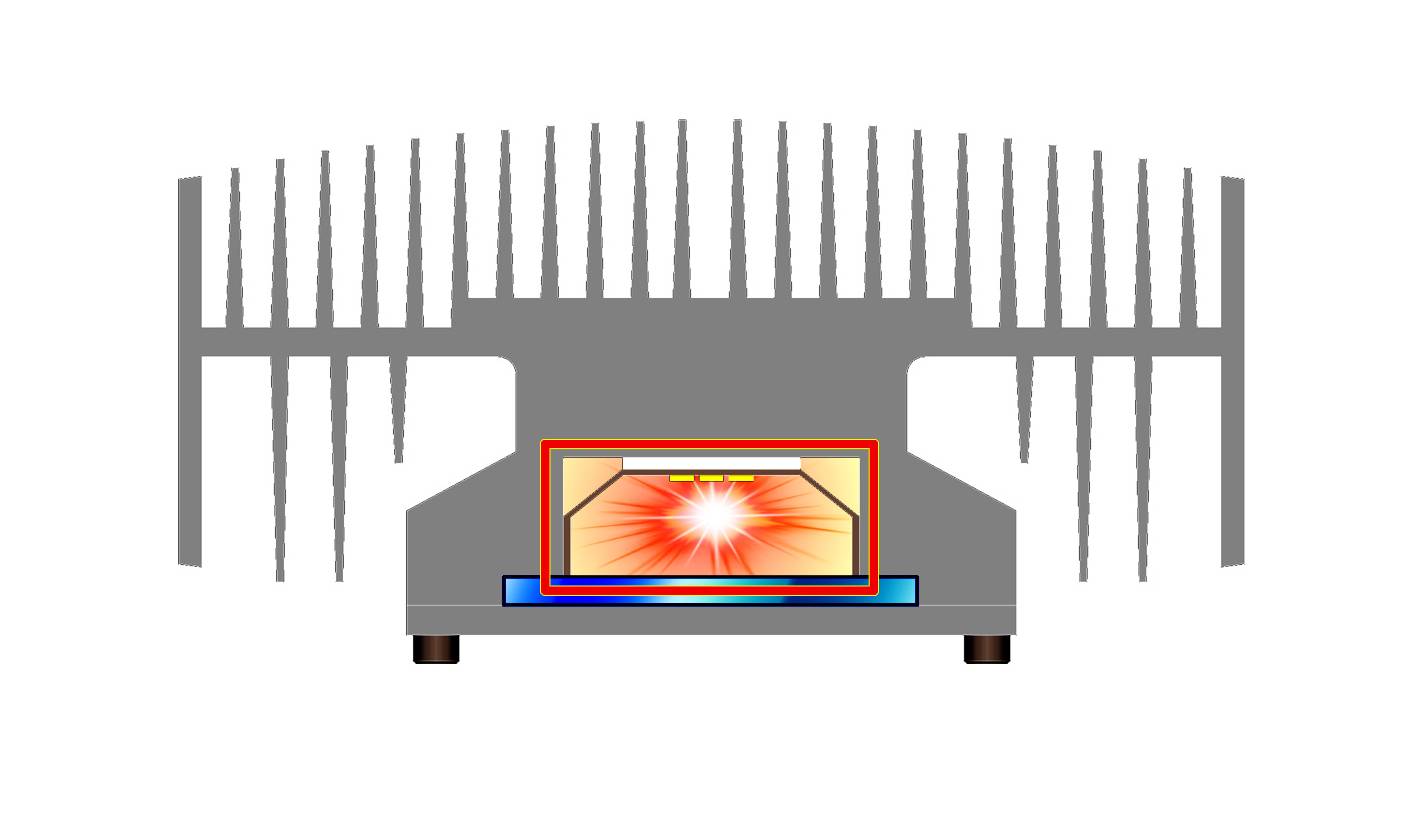 Flameproof enclosure
Flameproof enclosure
The Theseus series is designed to be compliant with European standard EN 60079-0、EN 60079-1, and obtained an explosion proof classification of Ex(d) IIC T5. It is designed to isolate flame from interior to exterior, effectively deterring potential combustions from occurring. More than 20 screws are used to firmly secure the cover, and the gaps are filled with high quality silicon to prevent deterioration.

Surface Treatment:Anodization
Suitable for Harsh environment
The housing of Theseus is made of anodized aluminum for both durability corrosion resistances; suitable for indoor/outdoor applications and under most harsh environments. Aluminum anodizing is the electrochemical process by which aluminum is converted into aluminum oxide on the surface. This coating is desirable in specific applications due to the following properties:
-Increased corrosion resistance -Increased durability / wear resistance
-Ability to be colored through dying -Electrical insulation
IP68 Waterproof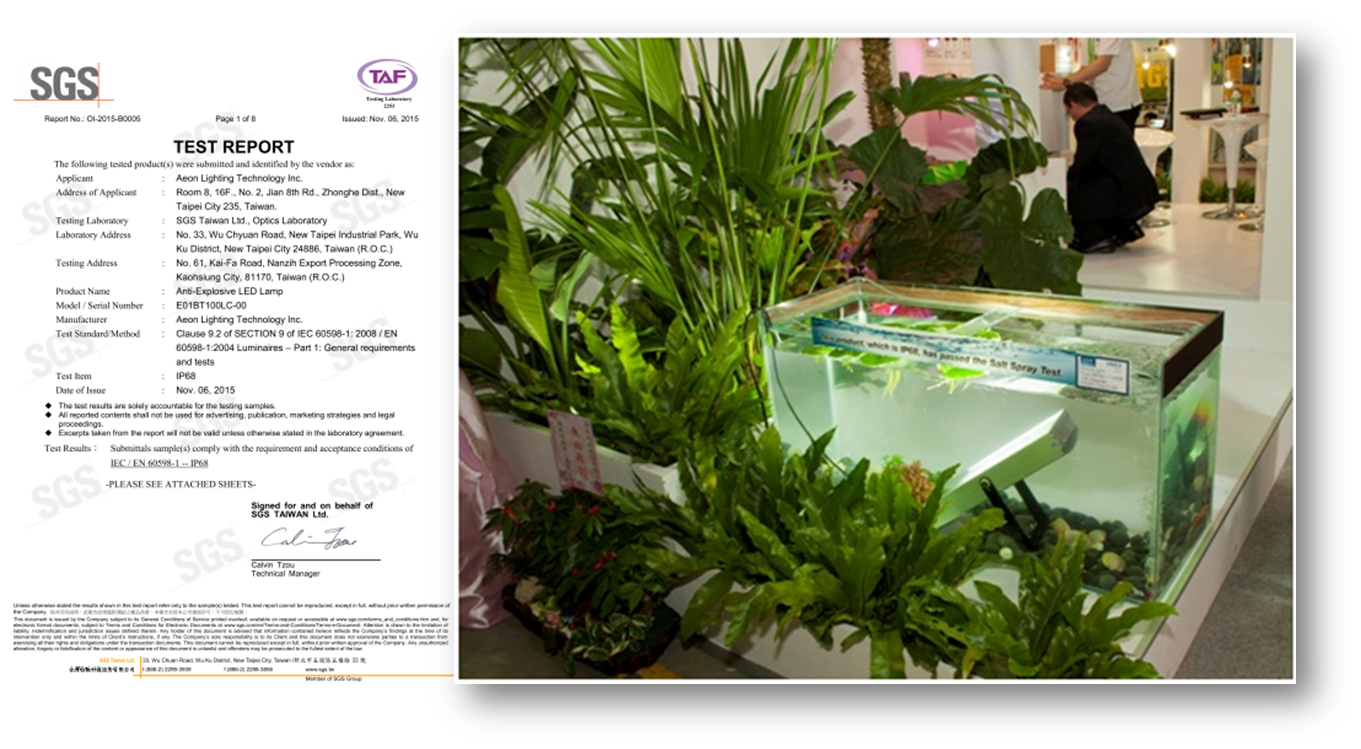 The highest protection level
Perfect replacement for traditional explosion proof lamp

Features
• Energy saving 60%-80%
• Provides various beam angle for outdoor lighting requirement
• Instant on, no warm up time
• Full Aluminum heat dissipation, longer lifespan and lower maintaining cost
• One piece of Anti-Explosive design increase safety and reduce the danger
E01T100
Working Voltage
100 - 240V AC
Operating Temp
-40 °C~+50 °C
Chipset Luminous Flux
CREE XM-L2

46 Walts

True White

5100 lm

CRI 65

Natural White

4400 lm

CRI 75

Warm White

3700 lm

CRI 80
CREE XM-L2

72 Watts

True White

7650 lm

CRI 65

Natural White

6600 lm

CRI 75

Warm White

5550 lm

CRI 80
CREE XM-L2

92 Watts

True White

10200 lm

CRI 65

Natural White

8800 lm

CRI 75

Warm White

7400 lm

CRI 80
CREE XP-L

46 Walts

True White

6000 lm

CRI 70

Natural White

5200 lm

CRI 80

Warm White

4300 lm

CRI 80
CREE XP-L

72 Walts

True White

9250 lm

CRI 70

Natural White

8000 lm

CRI 80

Warm White

6700 lm

CRI 80
CREE XP-L

92 Watts

True White

11800 lm

CRI 70

Natural White

10200 lm

CRI 80

Warm White

8500 lm

CRI 80
Download More Information